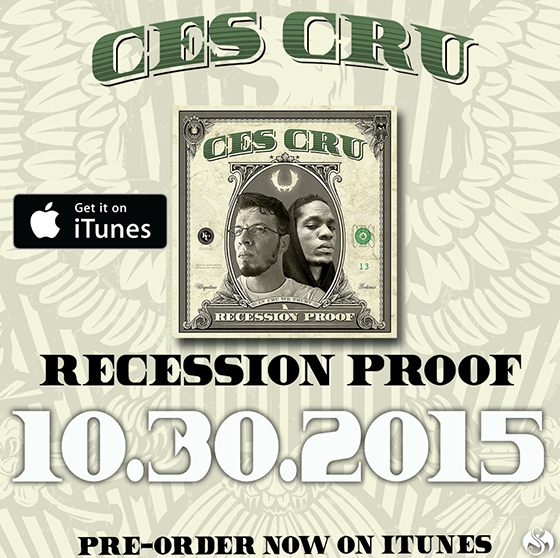 CES Cru's Recession Proof EP is now available for pre-order on iTunes!
Featuring production by Seven, Kato and Leonard Dstroy and an amazing appearance by Joey Cool, this is sure to be another classic to follow up their amazing first EP: 13.
CLICK HERE TO PRE-ORDER
RECESSION PROOF ON iTUNES!