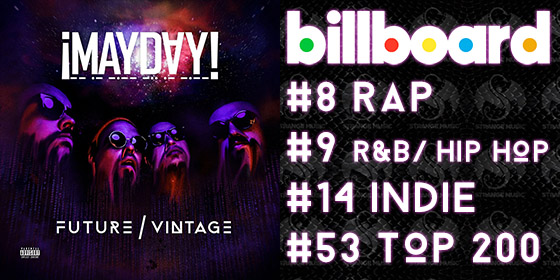 Congratulations to ¡MAYDAY! on their brand new album Future Vintage!
It goes up for the Miami talents, who delivered arguably their finest album with Future Vintage. Their fourth full-length album did not disappoint in the sales department either, as it outperformed Believers and shot up the Billboard charts, reaching…
#8 Rap
#9 R&B/Hip Hop
#14 Indie
#53 Top 200
Congratulations to ¡MAYDAY!
CLICK HERE TO PURCHASE
FUTURE VINTAGE ON iTUNES