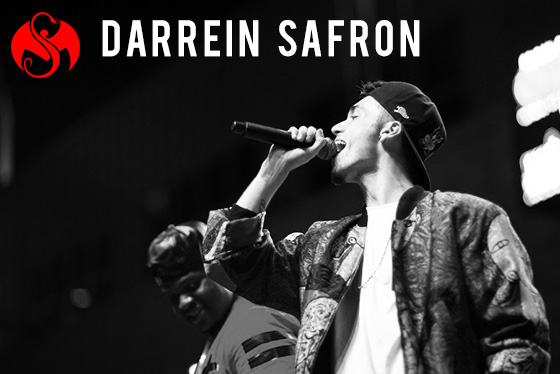 Today, Tech N9ne drops this brand new track ,"We Just Wanna Party", featuring Rittz, as well as R&B's newest crooner and recent Strange Music signee, Darrein Safron.
The newest addition to the Strange Music roster, Darrein Safron inked a deal with the independent music powerhouse this summer after appearing on several tracks with Stevie Stone, another Strange Music artist.
The smooth-voiced St. Louis native says this has been a dream come true for him. "God blessed me with the chance to sign to Strange Music," says Darrein. "I hope to change the world with this opportunity. Coming from being homeless in St. Louis to where I'm at now, it's been very real to say the least"
On the heels of his biggest and most successful solo album to date (Special Effects sold 67,000 + units its first week in May and debuted #4 overall on Billboard's Top 200), Tech N9ne wastes no time in bringing his fans another body of work, this time, a new album from his Collabos series. Tech N9ne Collabos Strangeulation Vol. 2 will drop on November 20 and features his entire Strange Music roster of artists. "We Just Wanna Party" is the main single from the LP. "If you were born with ears and they work just fine you don't need to guess why we signed this kid," Tech says of Darrein. "His voice is so soothing! And he doesn't just sing, he writes his music and writes for others, that's a big thing to me. This signing was a no-brainer. We are proud to have him on the team."
WELCOME TO STRANGE MUSIC
DARREIN SAFRON!