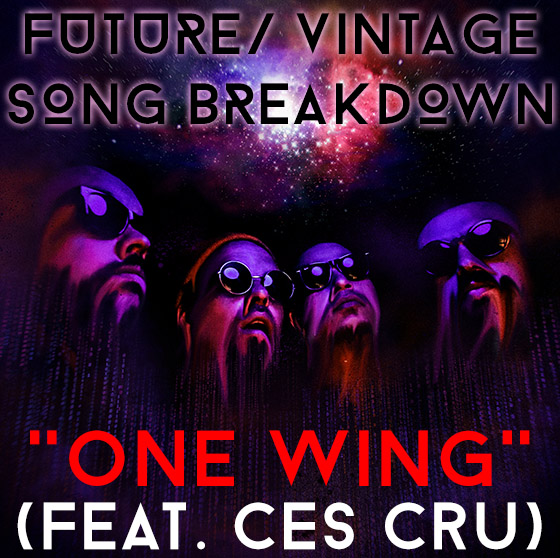 ¡MAYDAY! and CES Cru on the mics, Seven on the boards…what else do you need to know to be excited about "One Wing" from Future Vintage?
In our second of three song breakdowns from Future Vintage, we take a look at "One Wing", the song about sticking together that actually got its inspiration from a zen-like man asking for a shot of Jack Daniels.
BROTHER AL
BERNZ "You can't fly on one wing." That is an infamous quote from our good friend Brother Al, that, if you know him, you know he is a true and tested road warrior. He is a sage. He is a wise, wise alchemist of the road, who's spent many years traveling the world.
WREK We were drinking one time together and he came to get a shot from our Jack bottle that was going at the moment. He got a snack, came in and kind of looked at me with a glazed/over eye and said "You can't fly on one wing man." Which was signifying to me that he needed another shot.
BERNZ We thought that was pretty poetic.
WREK It rattled around in my head for awhile. When we started working on this album I told Bernz "I want to do a track about that shit."
BERNZ It kind of became a song about group, like "We can't do this alone," and at the same time an ode to our good Brother Al, whom we love.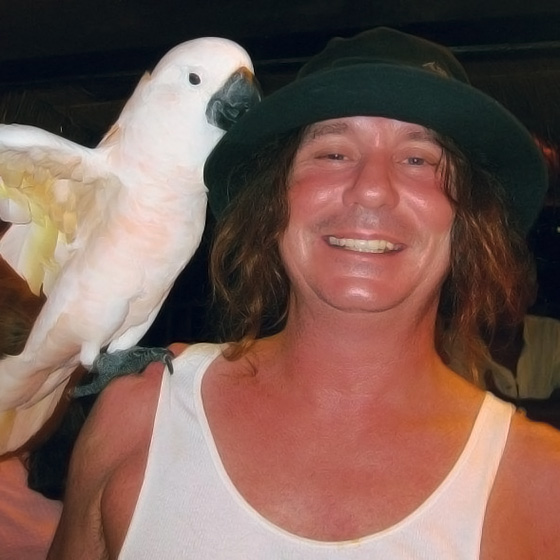 Some people have a natural, built-in, Zen mechanism. That's definitely one person that has lived a crazy life, but there's something to be said for how he takes life and how it comes to him, which is really the things to learn from him if you ask me. He has a very interesting way of being.
"YOU CAN'T FLY ON ONE WING"
WREK It means you need some balance in life and you need support. The best things you can do in life you can't do on your own. You need your team, you need your family, you need your friends. You need balance, you need support. You can't just do it all on your own.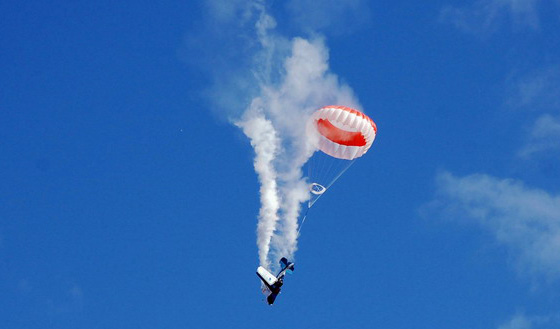 That's what our group is about and that's why CES Cru as a duo as well, in terms of emcees, they were a perfect fit for the song.
CES ON THE TRACK
UBIQUITOUS They're the homies. We've done a lot of music together. We did a couple tours together. It's fun working with them. They were part of our last project. We're on this project. I guess there's not many people involved on their current project so that's a pretty cool honor to be a part of it still.
BERNZ It automatically screamed CES Cru to us so we just made it all happen. Ubi and Godi are the homies, so we just made the call.
WREKONIZE I think as far as artists go on Strange, they're the closest to our realm in terms of sound. Their beat selection: they have east coast influences. Their style of rhyme. We feel the most kinship to them style wise, so that's why we knew we wanted to get them on another joint. They had put Bernz and I on two separate tracks on their last album, so we definitely wanted to get them on something for this one.
SEVEN ON THE BOARDS
UBIQUITOUS I was tricked. I didn't realize that Seven made the beat. I thought it was a Gianni Ca$h production. I don't know. I totally thought it was in-house ¡MAYDAY! production, but Seven made the beat. So that's tricky and well-executed.
SEVEN It was the perfect timing with this album because my schedule let me do it and everything just worked out. I think on previous projects there was talk of me working on it but I could just never make it happen with the schedule I had. They hit me up for this one and told me the whole vibe of the album and I knew exactly what to do.
WREKONIZE  Seven's like a Swiss Army knife. He's just a multitool. You can put him in the room with a pop artist. You could put him in the room with a pop group. You can put him in the room with a composer and a string section and the guy just works. He's a beast.
BERNZ Seven's a genius. He literally is a beat genius. There's not many times that you meet people that can really do it all, but he's a guy that does it all. He does what ¡MAYDAY! does, as a crew, he does it by himself. He's just an amazing producer.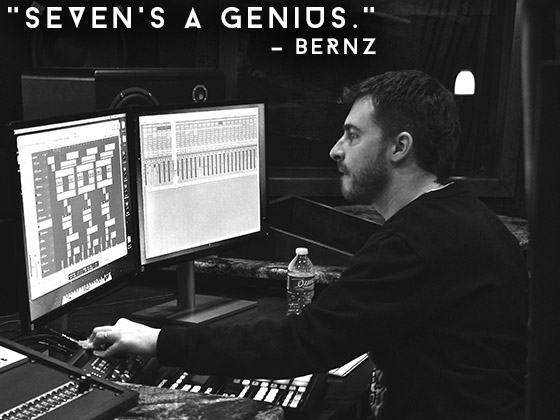 WREKONIZE We always talked about getting him involved on a ¡MAYDAY! album somehow and then finally we were able to get a couple of tracks off of him for Future Vintage. "One Wing" ended up being the first one that he gave us.
BERNZ We had a short conversation. We definitely let him know that we were looking for a vibe. We wanted something with some tempo, and he obliged. He sent us a couple of the tracks and this was our favorite one and we just got to work.
SEVEN At that point I knew they were going to call the album Future Vintage, and I feel like a lot of stuff that I do is sort of like that, because I'll make something that's really current sounding, but also include a vintage sounds, and try to get stuff to sound like samples – things like that – but make sure that it's completely up to date. With their stuff, I pretty much follow that way of thinking, except I made it a little more vintage than I normally would. I put 808s underneath it, I made it hit real hard. All the tones that I used on the guitars, because it's a lot of live stuff. Everything has got that live feel to it.
It's super cool to work with ¡MAYDAY! because they have an idea of what they're looking for when it comes to production, and that always helps. I would love to work with them a whole lot more.
How did Seven's production mesh with the ¡MAYDAY! sound?
Who had your favorite verse on "One Wing"?
Let us know in the comments section below
CLICK HERE TO PURCHASE
FUTURE VINTAGE ON iTUNES