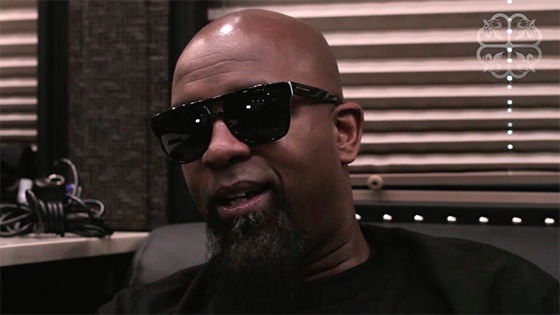 What's beef? In hip hop, it's (fortunately, or unfortunately, depending on how you look at it) one of the fixtures of the genre.
Tech N9ne gave Montreality what he thought was the most entertaining beef of all time in hip hop. Who did he pick? None other than Canibus vs. LL Cool J.
The beef started when Canibus requested to borrow LL Cool J's microphone tattooed on his arm for his initial and unreleased verse on LL Cool J's song "4,3,2,1". LL took offense to this and asked Canibus to change his verse. Canibus obliged, but LL, on the other hand, proceeded to lay into the then-newcomer on the song. Canibus returned with "Second Round K.O." LL Cool J returned with "The Ripper Strikes Back".
Tech N9ne relays that he loved the beef because it was entertaining and it pitted the classic match-up of the veteran vs newcomer. The best part of the beef? It didn't result in any violence.
Tech talks about the beef at the 7:39 mark below
WATCH
What's YOUR favorite rap beef?
Let us know in the comments section below.
CLICK HERE TO PURCHASE
STRANGEULATION VOL. II (DELUXE EDITION)