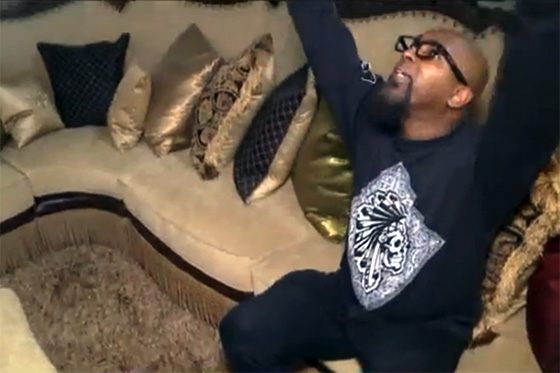 It goes up (and up…and up…and up some more) for Tech N9ne and Strange Music.
In this recent exposé of the most successful independent empire in hip hop, Fox 4 goes inside Tech N9ne's brand new house (can you say "whoa"?) and also takes a look inside Strange Music's new merchandise building.
Strange Music CEO Travis O'Guin also shares plans for future developments, which includes new buildings, one being a distillery. The details are enough to make you wonder what Strange Music won't do on their continued rise.
CLICK HERE TO WATCH THE VIDEO
What do you think of Strange Music's future plans?
Let us know in the comments section below!
CLICK HERE TO SEE TECH N9NE LIVE
ALONG WITH KRIZZ KALIKO,
RITTZ, ¡MAYDAY!, STEVIE STONE & CES CRU!