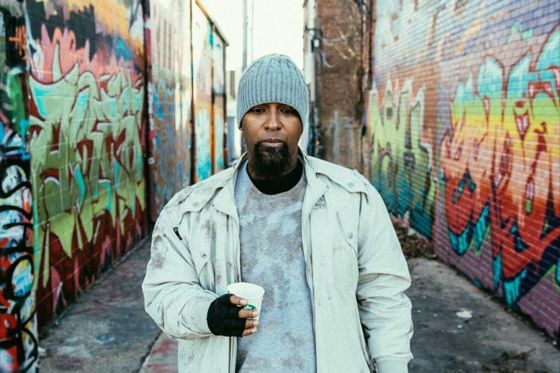 It's not every day that you see Tech N9ne and Krizz Kaliko utilizing the bus stops of Kansas City. Preparing for the release of Krizz Kaliko's upcoming album titled GO, Krizz and Tech N9ne took to the streets of Kansas City for a video shoot. 
Not all the details on the video have been revealed, but we do know that the video involves Tech N9ne playing the role of a homeless man (Yes, one of the most recent rappers to be featured in Forbes playing a homeless man). Through Tech's Instagram, you can see some behind-the-scenes footage of the two Kansas City icons traveling to some of the city's most cherished locations, including Crown Center and Gates BBQ. 
The footage gives us an idea of the kind of love they receive in their hometown. While waiting at multiple bus stops, Tech and Krizz are greeted by pedestrians. One woman, believing that Tech was actually homeless, donated the change she had on her to Tech's Starbucks cup. The love doesn't stop on Kansas City's end, for Tech countered the woman's offer with a hundred dollar bill. Pretty nice guys, huh?
LET TECH TELL IT
A video posted by Tech N9ne (@therealtechn9ne) on
Would you give Tech N9ne a dollar?
Let us know in the comments section below!
CLICK HERE TO PRE-ORDER GO