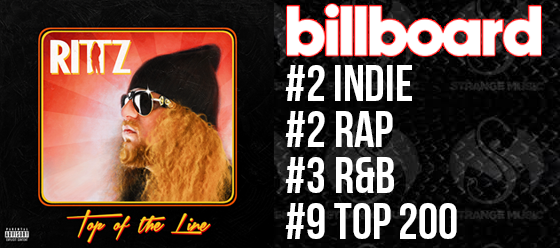 If there was ever a time Rittz was feeling Top of the Line, this definitely is it.
With the buzz for the release of Rittz's latest, fans of all ages and popularity have come together to experience the newest from the Atlanta chopper. Now, the Billboard chart ratings speak for themselves as they display a successful first week!
He landed:
#2 Indie
#2 Rap
#3 R&B
#9 Overall
Congratulations, Rittz!
CLICK HERE TO PURCHASE TOP OF THE LINE ON iTUNES