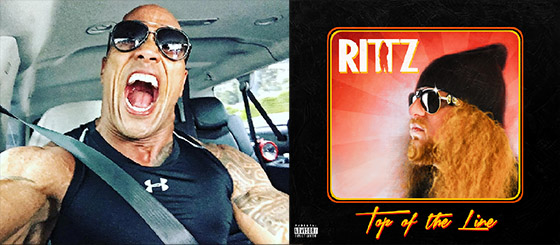 Rittz's new album Top Of The Line has been out for a week and fans are still raving about it. One big Strange fan in particular is using Rittz's music to work out to.
Dwayne "The Rock" Johnson has been a fan of Strange for some time now, giving shouts out to Tech N9ne, Wrekonize, and Stevie Stone in the past. Now we can add one more Strange artist to The Rock's musical listening repertoire: Rittz.
What are your favorite Strange Music tracks to work out to?
Let us know!
CLICK HERE TO PURCHASE TOP OF THE LINE ON iTUNES