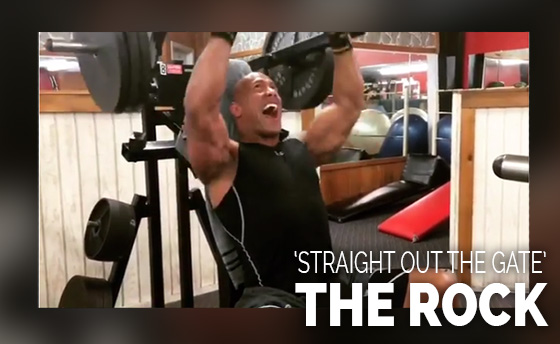 When you have a 6,000 calorie per day diet, you have to hit the gym hard. Hearing the right music plays an important role in staying motivated. Dwayne 'The Rock' Johnson shows love once again to Strange Music, blaring 'Straight Out The Gate' while crushing steel. This is what happens when your favorite actor/wrestler/all around badass rocks out to your favorite artist:
What's your go-to work out song from Tech N9ne or Strange Music?
Let us know in the comments!