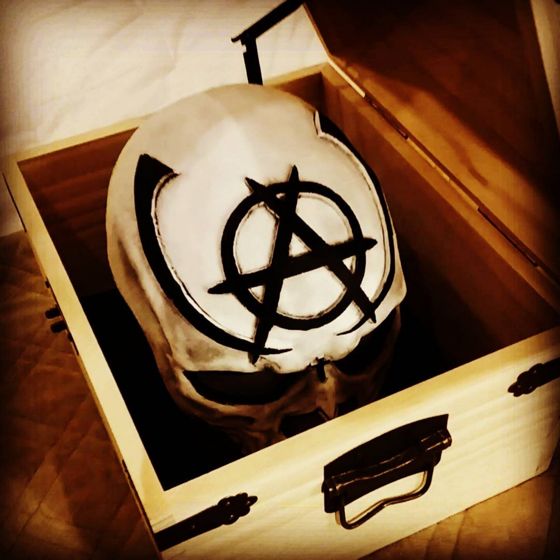 For the folks attending The Calm Before The Storm tour, you may notice something slightly different about the K.O.D.
Just over the weekend, Tech N9ne revealed his latest addition we've heard so many rumors about: his new mask. Thanks to Corey Taylor and his wife Stephanie, Tech was able to get in touch with the right people to make the mask finally come to fruition, and it looks incredible.
After taking the mask on a test run through the first three stops on The Calm Before The Storm tour, Tech took to Instagram to give his followers a closer look at the mask.
CHECK IT OUT BELOW!
What are your thoughts on Tech N9ne's new mask?
Would you like to see more masks in the future?
Let us know in the comments section below!
CLICK HERE FOR TICKETS AND VIP PACKAGES TO
TECH N9NE'S THE CALM BEFORE THE STORM TOUR!