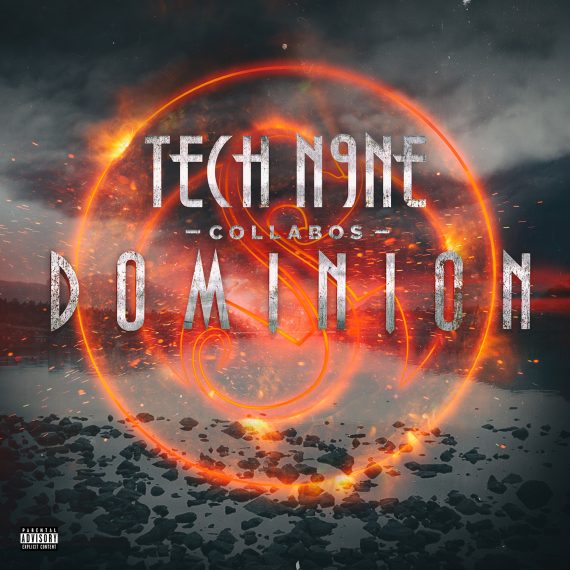 Between pre-order tracks, singles, videos, and the artwork, there is a lot to check out from an album's announcement to date of the release. One of the most underrated, yet most informational aspects of a rollout is the when tracklist is released.
Sure the singles are dope, videos are exciting, but the tracklist is where you can get into the nitty gritty of the album, where you can really dive in and find the juicy tidbits that will inevitably make the album what it is. Don't believe me? Let's use the new collabos album, Dominion as a proving ground.
Definitely spin "Put Em On" like a dreidel, but, also let's take a closer look at the tracklist. After, just try and tell us you aren't way more exited for Dominion than you were before.
"Bacon (Godemis featuring Brotha Lynch Hung & Murs)"
By now, you should know the situation–check here if you don't–Brotha Lynch Hung is no longer signed to Strange, but that doesn't mean he isn't part of Strange's DNA. He's left his mark on the Snake & Bat, and it's exciting to see him back again. Perfect timing too. With the Strictly Strange Tour on the horizon, "Bacon" serves as a nice little appetizer.  Speaking of appetizers, it's called bacon…name one bad thing that has bacon in it…you can't.
"Salute (Murs featuring Tech N9ne & ¡MAYDAY!)"
At the current moment, with Murs set to release his album, Wrekonize hard at work on his solo effort, and ¡MAYDAY! on tour, ¡MursDay! 2 is nothing more than a pipe dream; it's bittersweet. On the one hand–even though ¡MursDay! is still as fresh as the day it was released–another installment would be amazing! On the other hand, the fact that there is no plan for another ¡MursDay! makes songs like "Salute" even more special, because of how rare it is. Add Tech N9ne to the already potent concoction and it'll knock you out like Caribou Lou or…should we say "Spiked Punch."
"Take You Down (Mackenzie Nicole featuring Ryan Bradley & Stevie Stone)"
Obviously Tech N9ne and Krizz will be everywhere on the album (in fact, Krizz appears on nine songs). Want some new Prozak? You got it! Rittz? Yup! Brotha Lynch? See above. What got Strange Music to the point where it is at is all over this album, but where Strange is headed leaves a powerful mark as well; the perfect mix of established domain and uncharted territory. Nowhere is that more clear than on "Take You Down." We've heard small pieces of what Mackenzie and Ryan are capable of on their own (or in Ryan's case, backed by Above Waves), but hearing them together, on one track, will be very interesting.  Add in Stevie Stone's tenacious flow, and the rap-pop hybrid "Take You Down" is sure to pack quite the punch.
"Morning Till The Nightfall (Rittz featuring Tech N9ne, Krizz Kaliko & Wrekonize)"     
With a roster as diverse and as deep as Strange, trying to think of all different combinations and how they would all sound may melt your brain. In that sense, "Morning Till The Nightfall" serves as a microcosm for the album as a whole. Not only does this track host more artists than any other song on the album, but the artists featured have a million different styles in their arsenal. Will Wrek do the hook or will Krizz? Both can sing… but then again both can also rap. Maybe they'll do both? Shit, even Rittz is known to croon a little bit. Will Tech and Rittz speed things up– a friendly, fleet flow competition– or will they take a more smooth approach? Just imagine if each one gets a verse! The only thing better than trying to figure out what this one will sound like is hearing what it actually sounds like!
"Cold Piece Of Work (preview) (JL featuring Tech N9ne & Krizz Kaliko)"
A fans appetite is insatiable, but that's what being a fan is all about. The excitement, the rush of pressing play for the first time. The goosebumps. New is exciting! More! Yes! Case in point, the very last song on the album, "Cold Piece Of Work." Though there are 23 other tracks to replay, Seven beats to go crazy too, and Tech verses to run back, it's the last song, a simple preview, that is definitely one of the most exciting takeaways. Why? Because it means that there is another collabos album on the horizon! Two Collabos albums in one year!? At least you'll have a bunch of new collabos to listen to while you wait for more new collabos! Collabos, collabos, collabos!
So there you have it, five tracks to be hyped about, but that still doesn't even scratch the surface, there's still 18 other songs so go check out the tracklist on iTunes and while your there pre-order the album and download "Put Em On" instantly! Is your mouth watering? Thought so.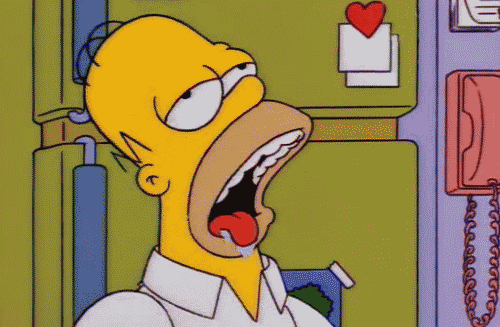 CLICK

HERE

TO PRE-ORDER
TECH N9NE COLLABOS – DOMINION ON iTUNES!