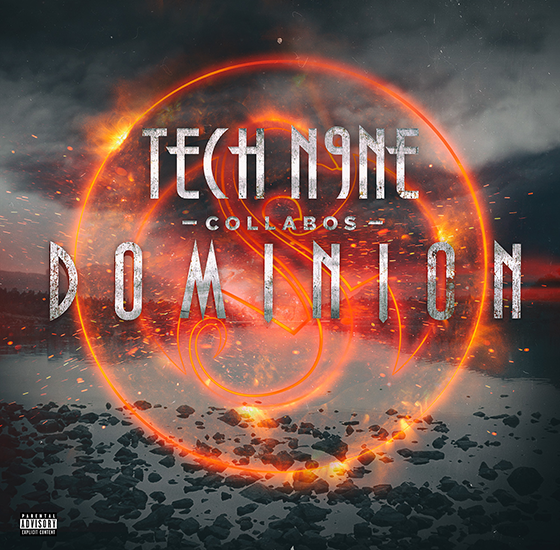 Technicians!
Tech N9ne's newest Collabos album, Tech N9ne Collabos – Dominion  will hit stores on April 7th! This is your chance to preorder the latest release from Strange Music. Featuring your favorite Strange artists – including Krizz Kaliko, Rittz, Stevie Stone, ¡Mayday!, Ces Cru, MURS, Mackenzie Nicole, Above Waves, JL, Darrein Safron, Prozak – as well as an appearance from the elusive Brotha Lynch Hung, Dominion proves to the masses that Tech N9ne and Strange Music reign supreme over today's musical landscape! Don't miss your opportunity to preorder your copy of Tech N9ne Collabos – Dominion.
Two different versions are available for you to choose from:
STANDARD CD version
DELUXE CD version (this AUTOGRAPHED version includes a BONUS DVD)
Select which version you want to preorder today and, with every version, in addition to your copy of the Tech N9ne Collabos – Dominion album, you'll also receive an EXCLUSIVE BONUS DOWNLOAD TRACK, as well as a limited edition Dominion t-shirt (XL only) and a Strange Music decal!
CLICK HERE TO PRE-ORDER DOMINION!