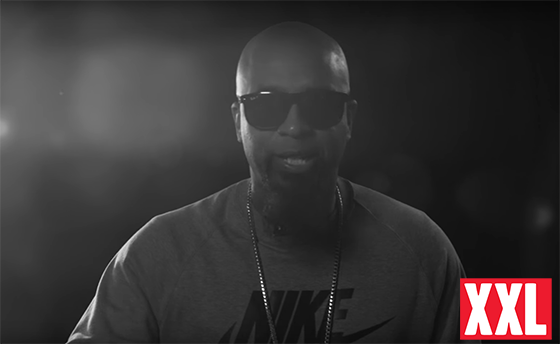 The Tech N9ne experience is an experience like no other. With cinematic, oft incendiary production, one of the fastest, sharpest flows in the game, and his spellbinding energy, Tech N9ne can leave even the most adept rap fan bruised and bloody.
That's why we love him but it's also what makes his  XXL "Flex Zone" performance so unique. Kicking off the series — which might be the only one because who the hell wants to follow him? — Tech offers up a stripped down performance of a verse off The Storm standout "Wifi (WeeFee)". The bare bones approach highlights his cadence, allowing us to focus on every line, hear every breath, and marvel at his delivery. It isn't too often you get to hear Tech like this!
And be sure to check out
Tech's XXL interview
from December if you haven't already.
CLICK HERE FOR TICKETS & VIP PACKAGES TO
THE STRICTLY STRANGE TOUR 2017!