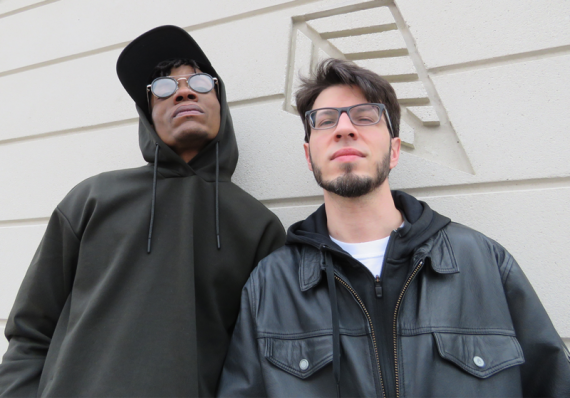 MATTHEW LONG-MIDDLETON / KCUR 89.3
With pointed commentary aimed at both the political and musical climate it was only natural Ces Cru's Catastrophic Event Specialists would gain some serious attention.
Last week, Godemis and Ubiquitous sat down with KCUR's Central Standard host, Gina Kaufmann to give insight to the conditions surrounding the album. Nowhere are those conditions more evident than on album standout, "Purge".
"The idea was to have little rants and mix them in with the piano solo, and it struck a nerve," said King. "We didn't direct anything. We asked friends and associates of ours to talk about the sociopolitical environment on a global scale, and then people would just talk about what was on their minds. We got everything from the Dakota Access Pipeline to immigration to politics, to the presidential election and domestic violence."
In addition to talking "Purge" Ces Cru also discussed meeting Tech N9ne and the origins of the album title. A recap of the interview can be found here, but to get the full effect, be sure check out the audio and if you've been sleeping on Catastrophic Event Specialists its time to wake up!
CLICK HERE TO PURCHASE
CATASTROPHIC EVENT SPECIALISTS ON iTUNES!