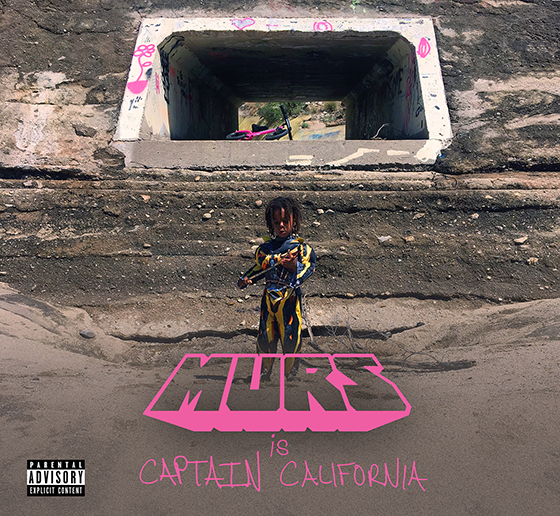 After having set the world record for rapping, nonstop, for over 24 hours, MURS is ready to drop his second solo Strange Music album, Captain California!
MURS always finds ways to combine the introspective and the socially conscious yet maintains his sense of humor all while telling captivating stories. Accompanied by Curtiss King, Rexx Life Raj, Krizz Kaliko, Murs takes us on a journey into the sounds, journeys, and perspectives that make the Golden State shine. With singles like "GBKW (God Bless Kanye West)" and  "Lemon Juice" leading the charge, Captain California is a diverse album–both in thematically and sonically–but, as any true hip-hop album is, always rooted in storytelling.
CLICK HERE TO PURCHASE
CAPTAIN CALIFORNIA ON iTUNES!