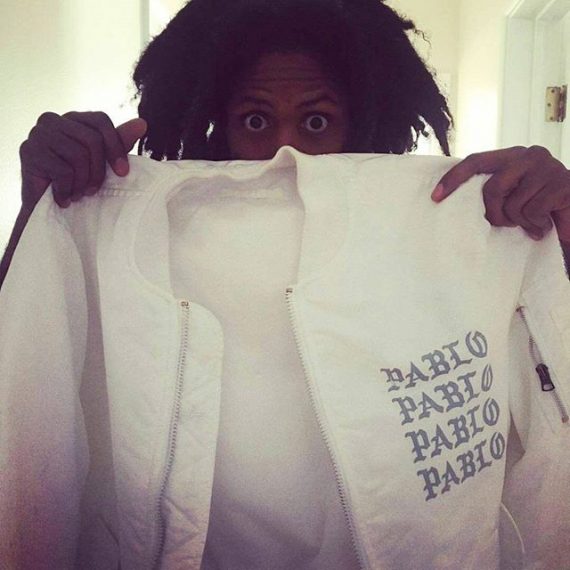 Getting your hands on Kanye West merch typically requires waiting in a six hour line at a pop-up shop and a spare $1,000 in your bank account. Lucky for you, Murs is giving you a chance to win an authentic, all-white The Life Of Pablo jacket. This isn't just any jacket though, it's the EXACT one worn by the protagonist in Murs' recently-released video for "GBKW (God Bless Kanye West)".
To enter, all you have to do is pre-order MURS' new album Captain California from strangemusicinc.net before March 10th. That's it! If you already pre-ordered it, you are automatically entered to win. A signed copy of Captain California, a t-shirt, a Strange Music sticker, two bonus tracks, AND the chance to win a TLOP jacket?! Murs is hooking you up!
The winner will be announced on March 10th & the jacket will be sent from Strange Music as part of the pre-order pack. Good Luck!
CLICK HERE TO PREORDER MURS' CAPTAIN CALIFORNIA!'