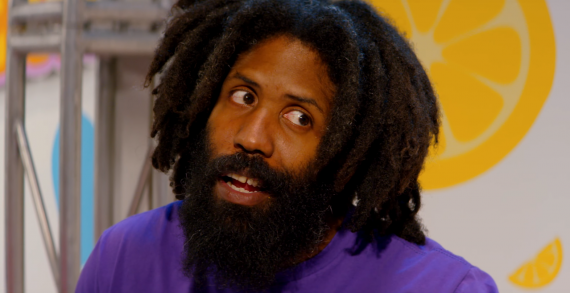 Ladies and Gentlemen, it's time for another episode of Love or Lemon!
On this "Lemon Juice" edition, two California natives and long time friends battle for the affection of our lucky bachelorette! Where most contestants seem focused on the bachelorette, MURS and Curtiss King choose a different strategy, instead picking each other apart with insult after insult. From career success, to age, wardrobe, and even skin color, nothing is out of line when trying to win a rose from our bachelorette.
Will their unique approach work? Who will come out on top? Who will win love, and who will be left sour-faced with a lemon? What color suit will our host Gus Wollwright wear this time?
It's time to play Love Or Lemon!
CLICK HERE TO PURCHASE
CAPTAIN CALIFORNIA ON iTUNES!