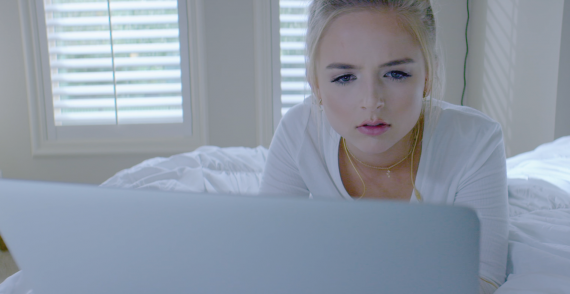 After it's original release last October, Mackenzie Nicole's "Deleted" made quite the impact, even leaving it's mark on Tech N9ne's The Storm. Now, Mackenzie has unleashed the highly-anticipated visuals for the dense, Seven-produced effort.
Using an array of weapons, from color, to wardrobe and even a giant pool, the Strange Music songstress artfully conveys the message of self-confidence and perseverance. With the level of depth, passion, and talent showcased on "Deleted," it's clear Mackenzie is really coming into her own as an artist.
After you watch the video, be sure to watch the behind the scenes feature to see just how much went into the intricate video.
CLICK HERE TO PURCHASE "DELETED"
ON iTUNES!