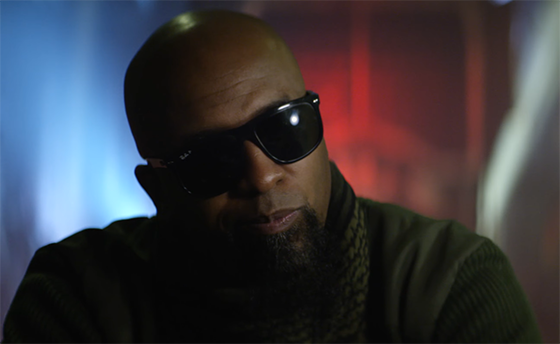 Earlier this week, Tech N9ne, Krizz Kaliko, and Jay Trilogy unveiled their collaboration for the troops. "PTSD (Warrior Built)" provides a window into what living with PTSD can be like. Now, the powerful effort with a emotional message gets brought to life with equally as powerful video.
First premiered by Monster Energy, the video for "PTSD (Warrior Built) features Tech N9ne and contest winner Jay Trilogy sitting across from each other and venting as Krizz belts his powerful hook behind. The jump cuts and flashing lights really help hammer home the atmosphere and message of the effort.
Be sure to purchase "PTSD (Warrior Built)" on iTunes! All proceeds go to the Warrior Built Foundation, an organization committed providing support to veterans and wounded service members.
CLICK HERE TO PURCHASE PTSD "(Warrior Built)" ON iTUNES!