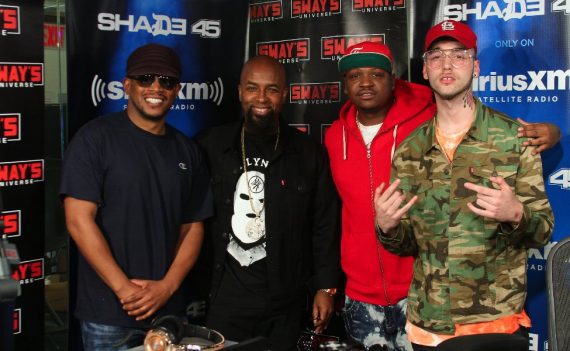 Last week the Strictly Strange Tour 17 made it's way to New York City. In addition to running into Nas, the crew payed a visit to another hip-hop staple, the one and only Sway Calloway.
Appearing on Sway in the Morning, Tech, Stevie, and Darrein talked about their Missouri roots and much more, including Stevie Stone's forthcoming album, Level Up.
After the interview, the trio joined forces to take on Sway's 5 Fingers Of Death Freestyle! Hearing Tech kill it over a vintage, East coast-style instrumental is so awesome! Check it out!
CLICK HERE FOR TICKETS & VIP PACKAGES TO
THE STRICTLY STRANGE TOUR 2017!