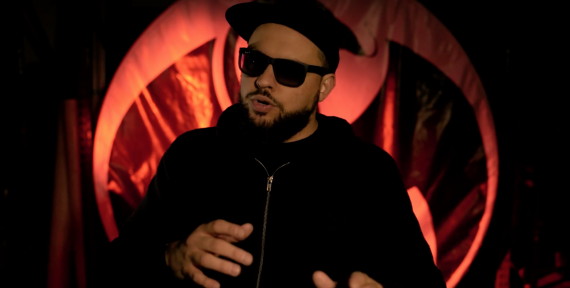 "God damn what a day to be walkin' tall"
Wrekonize is the epitome of the total package and nowhere is that more clear than on Into The Further standout "Float."
Despite hosting airy beat–vibing with the efforts uplifting intent–"Float"still hits you right in the chest. Wrekonzie matches the productions juxtaposition with a flow that seems to glide right atop the beat delivered with his smooth, yet textured vocals.
In an album that isn't afraid to get dirty–see edgy efforts like "Nightmare (Yeah)" and "Only One"–"Float" is a great change of pace; not just socially either. On "Float" the message is just as important as how it's delivered.
Helping hammer home the positive message of "Float" Wrekonzie delivered a completely stripped-down rendition of the lead off verse. Without the beat, the listener really has a chance to savor every line while showcasing Wrek's prowess as an emcee; not that we needed any further proof!
CLICK HERE TO PURCHASE INTO THE FURTHER ON iTUNES NOW!