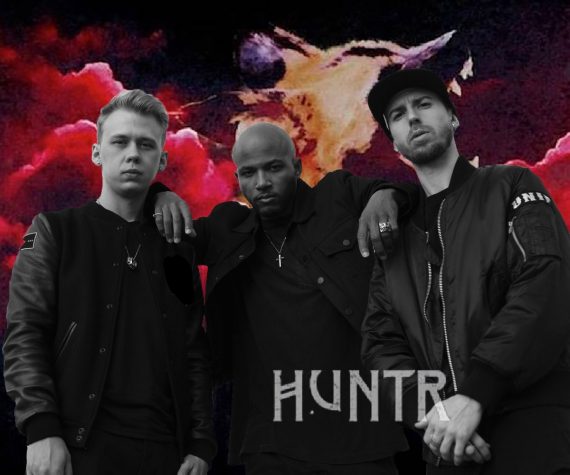 Obviously, as our recent interview with Rittz shows, Independent Grind Powered by Tech N9ne is the place for exclusive Strange Music news and interviews, but it's so much more than that.
At Independent Grind, we are committed to honoring Tech N9ne's legacy as the number one independent rapper in the world by reaching out and giving other independent artists a platform to be heard regardless of followers, clout, or even genre, because honoring the legacy means providing support for the new generation of independent artists.
In that spirit, and in an effort to get you tuned in, we are starting a new series here on Strange Music's official site,"Put You On Game."
With "Put You On Game" we'll drop in and tell you about artist that you'll definitely want to check out if you are a fan of the Snake & Bat.
No personal gain, no ulterior motives, just sharing dope music because at the end of the day, that passion for dope music is what Strange is built on.
To kick off the new series, I can't think of a better artist than HUNTR.
Blending genres, specifically textbook hip-hop and hard, energetic rock to great balls to the wall, kitten punching music  is a hallmark of  Tech's career (see "Straight Out The Gate").
That same commitment to passion and experimentation is exactly why you'll love HUNTR.
Consisting of three members, Gilbere Forte, Nick Audy, and Boris Likharev, the three are truly a collective, sharing production and vocals, with Gilbere Forte, holding down the emcee duties. Shit, they even engineer their own material!
As stated above, what makes HUNTR a must listen is the way they blend rock and hip-hop. More importantly though, is how they do it.
It's an art form that is difficult to master. You can't just cut and paste rap vocals over an giant riff and some thunderous drums and expect it to "work".  To create a cohesive blend like HUNTR, you have to work with each style, knowing when to implement characteristics of both to find that proper fusion.
It's about building up to the apexes and transitioning down, and, even using sounds that aren't even natural to both styles, like, say violins.
HUNTR wins big because while they have that execution, they don't get bogged down in the technical aspects either, they never lack that relinquishing passion and unconstrained energy needed to make the style authentic.
Passion and execution. It's (part of) why you love Tech and Strange, and it's while you dig HUNTR.
While I have you, and considering I just put you onto a dope new group, let me remind you that Independent Grind is bringing you the best the independent world has to offer 24/7 on Dash Radio and you can also catch even more dope music during the Mid-Morning Grind show airing every Monday, Wednesday, and Friday at 12 PM/11 CST!