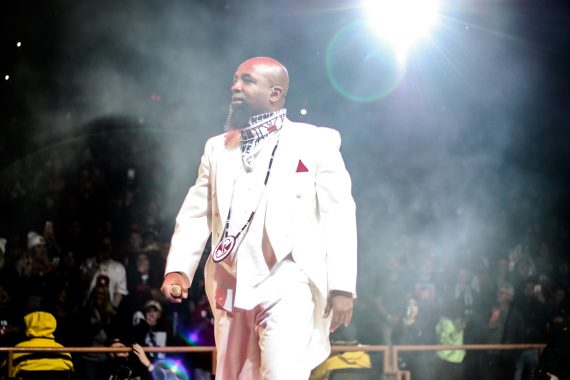 In the era of streaming, digital is dominating the physical.
That being said, there's something to be said for being able to see, to collect, to hold something that resembles the album you love or the feeling the music gives you.
Snaps last 24 hours but a signed, CD, a shirt, or a piece of merch lasts forever.
With Planet and the subsequent nationwide tour there are plenty of chances to get some keepsakes for what promises to a big year for Tech and Strange.
Though there for an interview, Tech brought gifts to Power106 to show his love for the signature station, which included a few items available in the Planet Tour VIP pack.
The crew also talked about what it's like signing thousands of copies of the album for the pre-order. To quote Tech, "It's all about the experience."
CLICK HERE TO PURCHASE VIP PACKAGES TO TECH N9NE's PLANET TOUR 2018