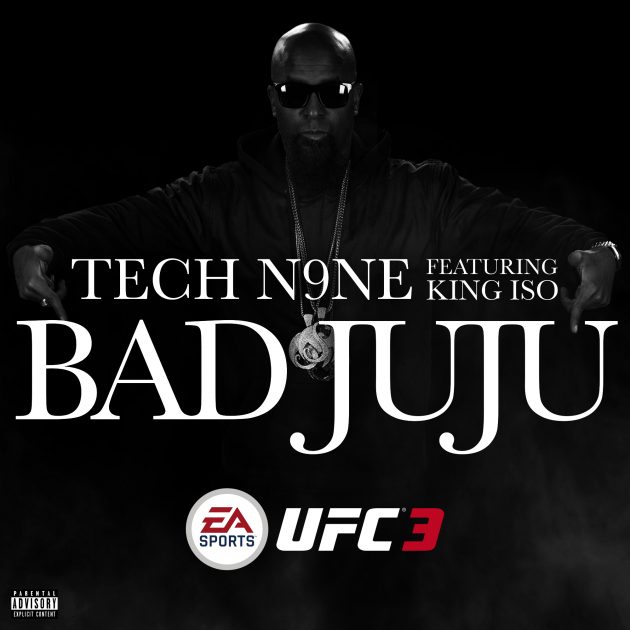 After previewing the song at the end of the last Collabos album, Strange Reign, Tech N9ne has finally unleashed his powerful, high-octane cut "Bad JuJu"!
For the high-energy cut, Michael "Seven" Summers sets the scene with an ever-changing (yet always incendiary) production that is engined by some tribal drums and paced by a knifing string-based breakdown. Tech N9ne matches the energy and the ever-changing sound, peppering the beat with a bevy of cadences. Joining Tech is Planet Tour member, King Iso who starts at 100 miles per hour and never lets up with his passionate delivery, decimating what's left of the beat.
The adrenaline-inducing jam, may make you wanna punch a hole through your wall. In the event you get the urge to punch something…. we highly recommend grabbing a copy of UFC 3–which features the cut on the soundtrack–instead!
CLICK HERE TO PRE-ORDER TECH N9NE'S PLANET ON iTUNES