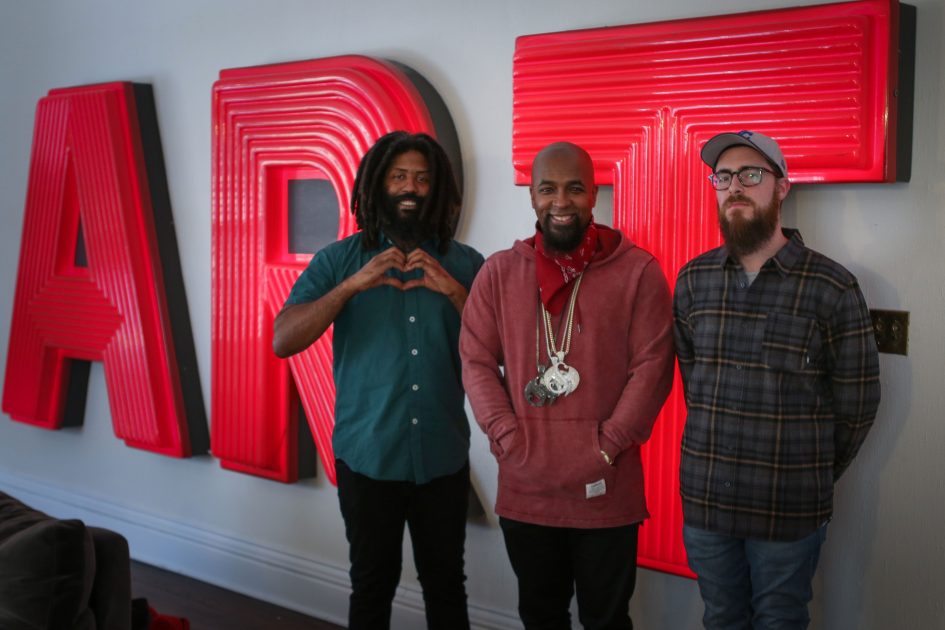 Valentine's Day is a day to celebrate relationships, and completely ignore all the bullshit we put up with the other 364 days of year.
Cynical? Maybe… or maybe you are too hopped up on love and candy hearts.
For a dose of reality, why not tune into MURS new video for The Tech N9ne assisted cut off A Strange Journey Into The Unimaginable, "Same Way."
As the colorful, yet simple production from Michael "Seven" Summers bumps, MURS tells the story of dealing with his lady's friends, family, and even the exes with his signature vivid storytelling approach.
Lending some support (both on the track and with the bullshit) Tech N9ne assists with a very interesting almost-sung-rapped approach to round out the well-balanced, personable effort perfectly.
CLICK HERE TO PRE-ORDER MURS' A STRANGE JOURNEY INTO THE UNIMAGINABLE