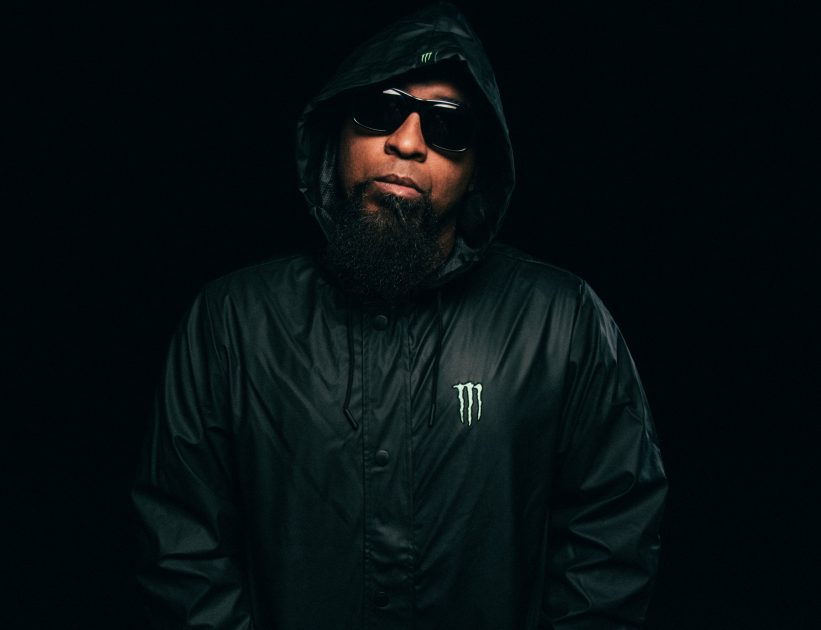 You wouldn't travel to a foreign country without a guidebook or–at the very least–a Yelp search, and you damn sure wouldn't leave the galaxy without a little prior knowledge!
So, to get you all prepped and ready to touchdown on Tech N9ne's Planet (March 2nd!), we sat down with Tech to talk about the concept and inspiration behind Planet, some important vernacular, and what we might expect from the brand new album.
Tell us a little about the concept behind building your own Planet
I never told anybody, but I was crushed by The Storm. The Storm was my new beginning, I had to base it off my first record The Calm Before The Storm and it didn't go like I wanted it to.

I mean I did a lot of wonderful features, but people didn't respond like I wanted them to. The way I was doing stuff… nobody understood. Don't get me wrong, we sold copies, but what I expected, we didn't get that.

So with the hurt from The Storm, and the hurt from his planet, all the shootings, and killings…that really made me say,"You know what? I'm about to get the fuck off this planet, man."

When I left, I didn't just leave, I didn't want to tell anybody that you're talking to Tech's clone right now. I left four years ago mentally.

Travis and I talked about how when that four years are up, probably gonna be hard to find Tech N9ne music. So, enjoy this planet and the next few years after.

I don't know where the old Tech is…somewhere on Planet PYUNE and whatever music came out of this is somewhere else four years ago is when I left this world mentally.
Planet PYUNE is the official name of the Planet? You've been mentioning PYUNE. What does it mean?
Peaceful Youth Unit Neutralizing Earth.

What earth needs is a lot of neutralizing. Everybody is against each there and some people are higher than others, but we should all be in that common space It should be love and it's not. So were the peaceful youth neutralizing earth. Trying to. I don't want to neutralize them, like hurt nobody; I just want to insert love.
Bringing it back to the original topic, you said you "left" and were hurt by The Storm. How did that affect the creative process of Planet?
On this album, I told Seven to take me somewhere away from here. I tried beats I wouldn't normally think of.

New sounds drum kits, synths topics, everything.
Any examples? Like specific tracks?
Like I ain't never didn't a hook like "Drink Up" ever. I always wanted to do a sleepy hook like that.

There's some shit I've never talked about, some shit I probably shouldn't have talked about, like "Tappin' In." I had to walk a fine line on "Tappin' In" because some of the people are still alive and still respected by me so we had to change the hook couple of times

And what came out is my best work. The whole staff agrees, and it made me feel so good, because when you go off on your own tangent people can say "that's weird, nobody gonna understand," but not in this case.
CLICK HERE TO PRE-ORDER TECH N9NE'S PLANET ON iTUNES