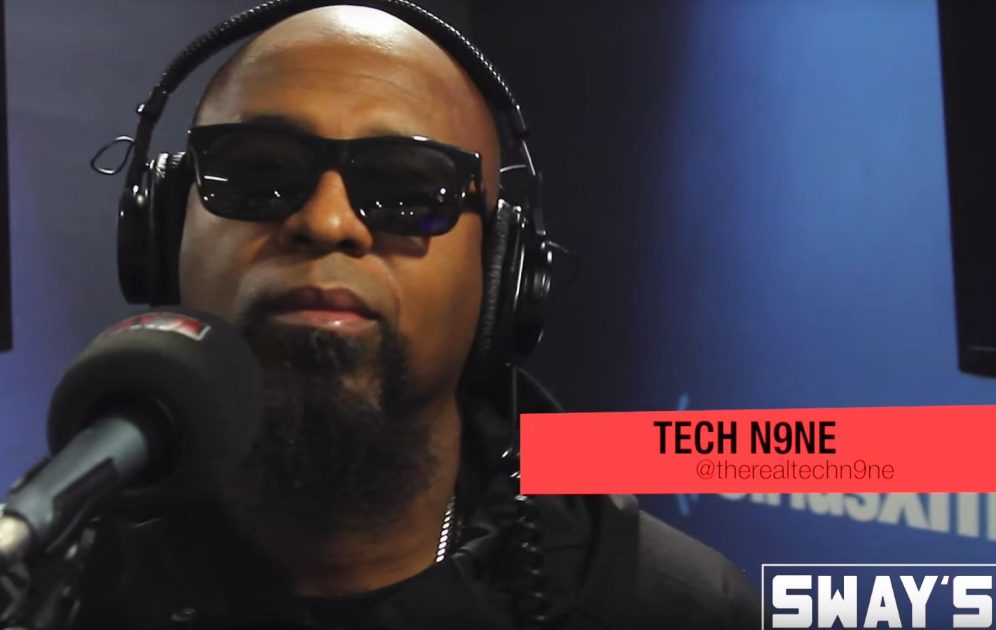 While On Sway In The Morning, Tech N9ne took a break from dropping gems for aspiring artists to a perform a new song from Planet.
It's a fitting setting to introduce the song considering the subject of "Comfortable" has to do with Tech's frustrations with the media and interviewers who don't do their research and how him the respect he's earned.
Of course, given their history, Sway isn't one of them. In fact, in "Comfortable" Tech specifically shoutout his longtime friend as someone who is one of the few to really understand Tech and make him feel at ease in interviews.
CLICK HERE TO PRE-ORDER TECH N9NE'S PLANET ON iTUNES