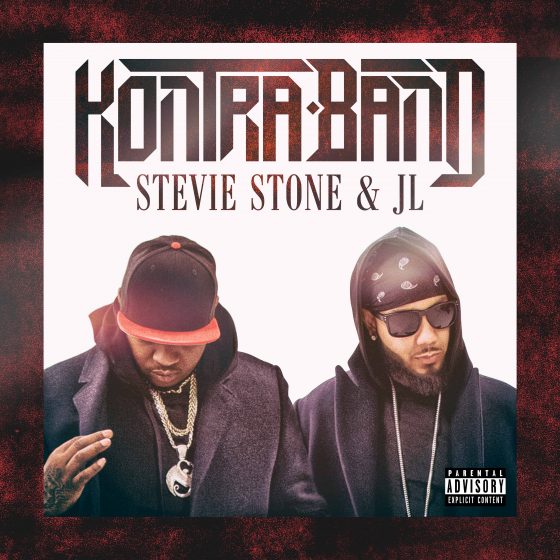 Make your 4/20 memorable with a joint project from Stevie Stone and JL – KONTRA-BAND! Combining the forces of Stevie Stone and JL, the album KONTRA-BAND represents an extraordinary team-up between these 2 powerful independent voices.
Here's your chance to pre-order your copy of KONTRA-BAND – featuring the likes of Tech N9ne, Phresher, Joey Cool, Flawless Real Talk, Krizz Kaliko, Peetah Morgan and including the singles "Groomed By The Block", "Envy" and "Too High".
Pre-order your copy now at strangemusicinc.net – you'll get a signed copy of KONTRA-BAND, a limited edition KONTRA-BAND t-shirt (XL only), a Strange Music sticker and an exclusive mp3 download track, "What You Gon Do"!
CLICK HERE TO PRE-ORDER STEVIE STONE & JL'S KONTRA-BAND