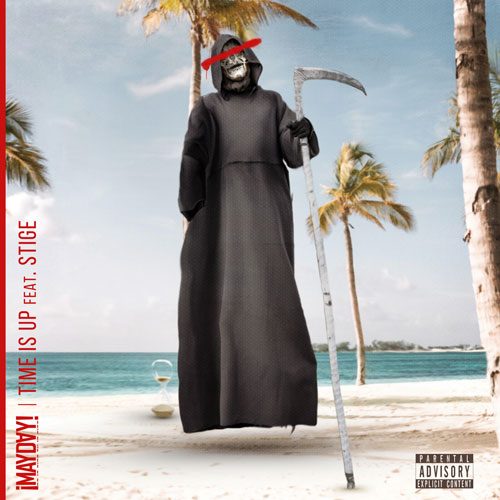 Exactly a month after releasing "Next To Go" ¡MAYDAY! returns with yet another summer-friendly effort in "Time Is Up."
Continuing with their reggae-inspired sound–this one brought to you by Mr. McGinty & Llamabeats– Wrek & Bernz share the spotlight, going back and forth about the ephemerality of time.
Though bringing some serious party vibes to the table, the two adept emcees still bring their thoughtful, complex songwriting. If this pensive and party blend is any indication of what the Miami crew has in store, it's going to be a big year for ¡MAYDAY!