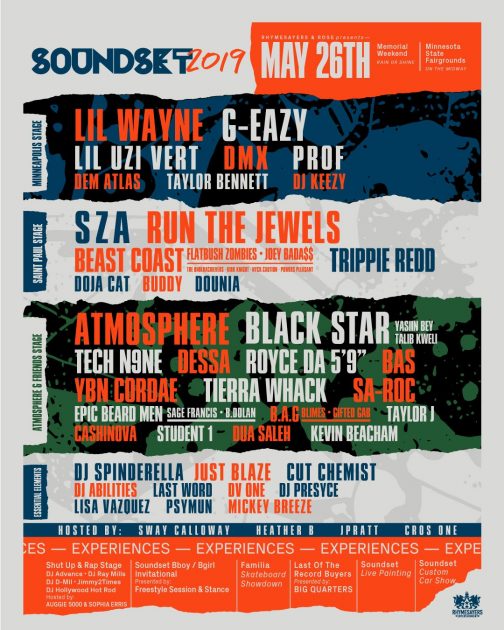 Both independent record labels with long, rich histories, Strange Music and Rhymesayers have always shared a bond!
Now, with the announcement of the Rhymesayers' festival, Soundset, the two worlds will come together, as Tech N9ne is set to play alongside Rhymesayers acts like Atmosphere, Prof, along with other hip-hop mainstays like Lil Wayne and Royce da 5'9″!
Returning to Soundset for the first time since 2013, Tech is sure to make Soundset 2019 one for the ages!
https://www.instagram.com/p/BuY_ZGNlUzy/