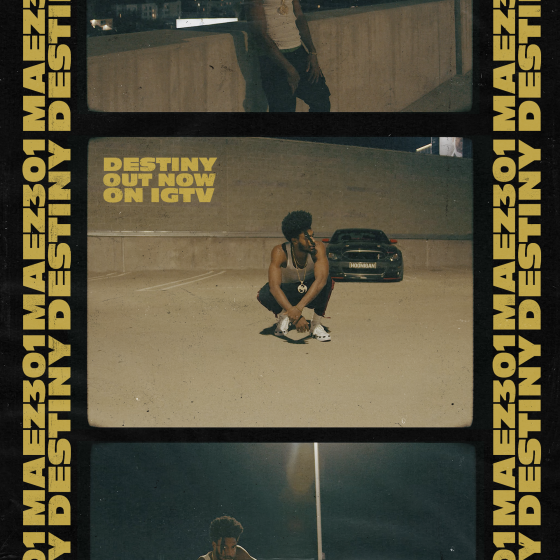 A spontaneous project, Maez301's new music video for "Destiny" (one of the tracks off of his newest EP | HASAAN – PHASE 1), was shot in one night, on top of a parking garage in Los Angeles. Edited with gritty film elements, old analog text and a dark sepia color-way, the visuals keep the experience simple, focused on the man himself. Nothing flashy, no big budget. Just Maez and the camera.
Viewing exclusively on his Instagram story, this video comes as a special release for the truest of the Maez301 fanbase.
With somber and tight production, the song shares more about Maez301's story and psychology as a person. The track opens with audio from the General, Tech N9ne, welcoming him to the proverbial stage.
"Look. I learned the most when I had the least, and I fell in love with home when I was in the streets. Had to almost lose it all to learn to play for keeps, I guess it was through all the chaos that I discovered peace."
Maez301 explains how the power of truth in his life was mostly discovered through hardship. Through loss, regret, lack, disappointment. "Right before your blessings thats your most tested, its right before the rest its your most restless. It's in the quiet of the storm that it gets most hectic, I know I may seem chill but my bros reckless."