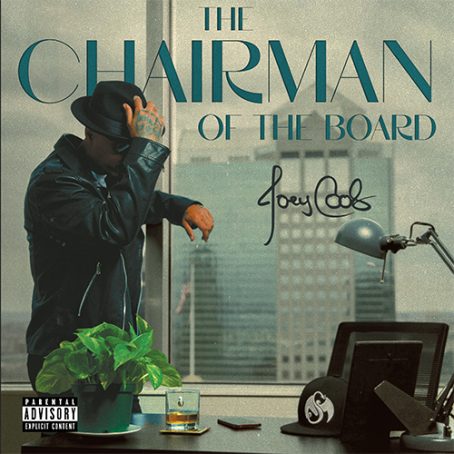 Joey Cool is leaving no room for questions about what his status is on his upcoming album, The Chairman of the Board. 
The latest drop from Joey is set for release on 7/15/22 and you can get your pre-order in right now!  This album boasts Joey with an unmatched level of confidence and features from Tech N9ne, King Iso, X-Raided and more along with the singles "Lansky", "Mega Grit", "My Boy", and "Kingsman".  You won't want to miss the swankiest of Joey Cool albums yet. 
Your pre-order will include a signed copy of The Chairman of the Board CD, a limited edition pre-order t-shirt (XL only), a Strange Music decal anda download link for the pre-order mp3 track of "Chez Joey".
CLICK HERE to pre-order Joey Cool's The Chairman of the Board to get in the mindset of a true executive.