It's official: Washington loves Strange and Strange loves Washington! After departing from a wonderful night in Spokane, Strange Music stopped in Yakima Valley to continue its reign of the northwest. For whatever reason (maybe there's Caribou Lou in the water), Strange has always had great success putting it down in Washington; starting out doing shows for thirty people and currently selling out venues months in advance. The sold out show at the Yakima Valley Sundome was a sight to behold, featuring sick performances, mosh pits, and many exposed breasts. Whew!
Here are some pics taken at the show last night. Enjoy!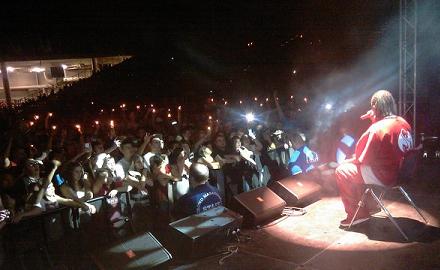 Make sure you catch Tech N9ne, Brotha Lynch Hung, Kutt Calhoun, Krizz Kaliko, Big Scoob, Prozak, and Cognito coming to a town near you for the Strange Days Tour!