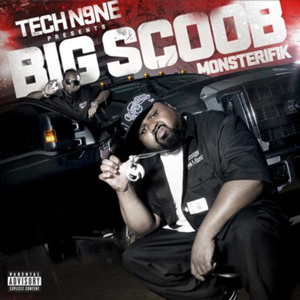 Monsterifik for a review after its release in September 2009.
Here's a piece of what The Pitch had to say about Monsterifik:
"Sonically, Monsterifik is close enough to the clapping rhythms and crawling gangster hymns of RDV to make old fans nostalgic. The simplicity is unapologetic and many times refreshing. Monsterifik is a welcome, head-bobbing trip down memory lane (in reference to the Big Scoob and Tech N9ne reunion)."
Click here to read the full review.
What is your favorite track from Monsterifik?