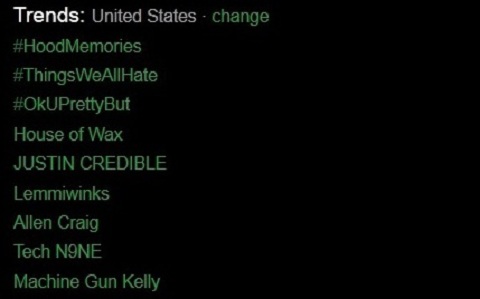 Just a little over a week after Tech N9ne became a trending topic on Twitter from his appearance on the BET Hip Hop Awards, the Kansas City King found his way back to the list of top trends in the United States.
BET replayed the 2011 Hip Hop Awards, which featured Tech N9ne's Cypher appearance. Minutes later, fans began buzzing on Twitter and managed to make Tech N9ne a top trend. This would mark the second time in such a short period that Tech N9ne made it on to the list. Could this be a sign that the world is finally catching on to Tech N9ne?
Follow Tech N9ne on his official Twitter page.

Click here to pre-order Welcome To Strangeland.