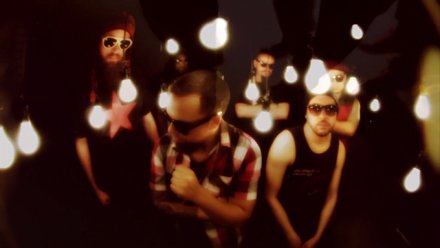 Take a nose dive with Mayday into the depths of things unimaginable with the "Death March" music video. The lead single from Take Me To Your Leader gets the stylistic video treatment that has become the trademark of everything Mayday touches outside of the recording booth, featuring bizarre imagery, psychedelic flourishes and stunning compositions.
If this is a sign of things to come, expect to be blown away this Spring when Take Me To Your Leader hits stores on March 26, 2012.
WATCH

What did you think of the video?
How do you think it compares to other Strange Music videos?
Leave your thoughts in the comments section below!