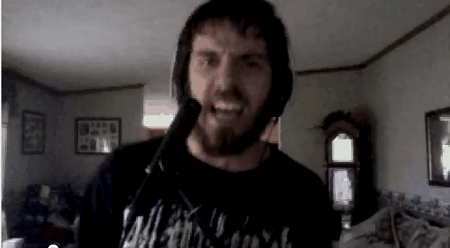 We've done spotlights on fans covering "Worldwide Choppers" before (double speed here and with drums here) and now we have a new addition to the museum of rapid-fire insanity.
Enter Jodere7's video of Xekik from the group SickJaw performing about one-half of "Worldwide Choppers" with intense passion and charisma. One would think he was performing for a sold-out arena, and not just his living-room. Rock on!
Click HERE to watch or scroll below
Do you know all the words to "Worldwide Choppers" ?
Let us know in the comments section below!