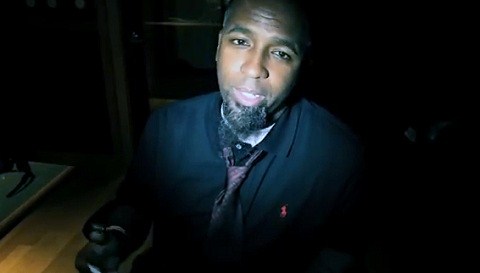 Tech N9ne's latest preview created quite a stir on the web recently as fans finally got their first taste of the upcoming KLUSTERFUK EP.
Rhyming straight off the page he wrote his lyrics on, Tech N9ne dropped a rhythmically hypnotizing verse from the Aqualeo-assisted "Ugly Duckling". The sneak preview came directly from the studio and gave viewers an inside look at the ¡MAYDAY! produced track that is sure to be a favorite from the soon to be released EP. Not long after Tech N9ne launched his KLUSTERFUK preview, fans all over Twitter began buzzing about their anticipation for the new project. Since "Ugly Duckling" was first confirmed this past fall, fans have been ecstatic about hearing the Kansas City King collaborate with the mysterious Aqualeo. Now that KLUSTERFUK is a wrap, Strangeland can rest assured that another Tech N9ne classic is on its way.
Follow Tech N9ne on Twitter: @TechN9ne
What did you think of Tech N9ne's preview?
Are you excited to hear "Ugly Duckling"?
Let us know in the comments section below!