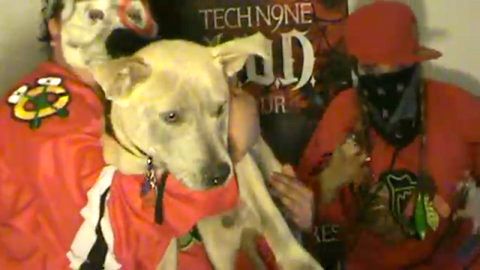 This could be the greatest thing you will see all day.
There is just something about Tech N9ne's "Einstein" from the classic album, Anghellic, that demands Technicians showcase their insanity – first it was our lip-syncing friend, now it's a trio of masked friends…with a dog…and…a stethoscope(?!) rocking out to stellar track.
WATCH
Are you a psycho when Strange Music starts playing?
Tell us in the comments section below!