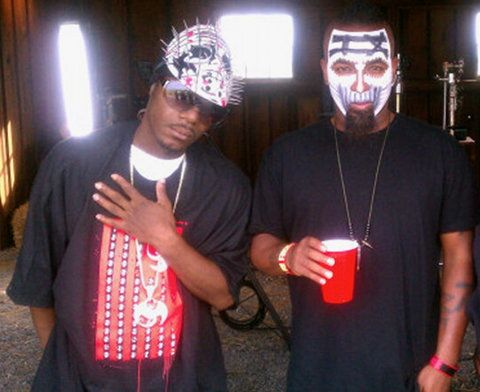 With Brotha Lynch Hung's "Stabbed" making its rounds across the web, let's put it to the test with the other times that Tech N9ne and Brotha Lynch Hung have sliced and diced a track together.
As you can see, the chemistry goes way back before Tech's latest appearance on Mannibalector. The two first found themselves on the C-Bo-assisted track, "187 On A Hook", sporting their vintage flows over a Sacc-Town sounding instrumental. The collaboration progressed on "My World" from Tech N9ne's Everready, and continued on "Strange Music Box" from Tech's K.O.D.
After Lynch signed the dotted line and aligned with Strange Music, it's been consistently on ever since. The two have found themselves on numerous appearances on each other's albums, like Tech's mind-boggling flow for Lynch's "Takin' Online Orders" or Lynch's paranoid bars for Tech N9ne's "Sad Circus".
After taking them all into consideration, now we must ask, which one is the best?
VOTE BELOW
(polls)

Click here to purchase Mannibalector on iTunes
Which song did you vote for? Why?
Leave your thoughts in the comments section below!