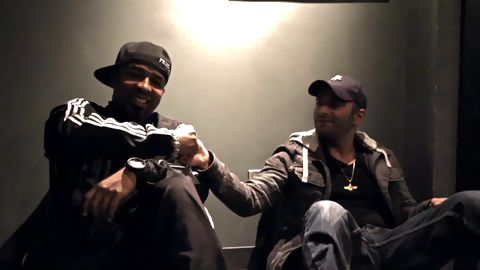 While Yas was making his visit to Kansas City, he was sure to drop a video message on his official YouTube to all of his fans back home. Making an appearance was none other than Kansas City's pride and joy, Mr. Tech N9ne himself.
Yas drops info about the song and tells his fans that it will be coming out very soon, also adding,
"Our main goal is to try and show everyone that rap music can really unite us together."
At the end of the video, the two iconic emcees sing the hook together, which translated goes "Just know that I'm by your side till the end."
We will keep you posted when this track is released!
WATCH
(CLICK THE CC BUTTON IN THE PLAYER TO ACCESS CLOSED CAPTIONS)
Have you heard any of Yas' music?
Are you looking forward to hearing this collaboration?
Leave your thoughts in the comments section below!