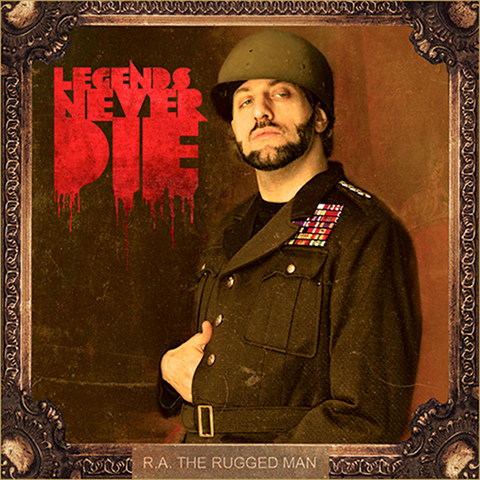 The legend soon returns.
R.A. The Rugged Man, the legendary Brooklyn rhyme-spitter is making his triumphant revisit to the shelves with Legends Never Die, which features Tech N9ne, Krizz Kaliko, Hopsin, Talib Kweli, Brother Ali and many more.
R.A. will be hosting an exclusive live video chat to talk about the album.
Ask him whatever you want?
What's on the album?
What's in store for the future?
What was it like to work with Tech N9ne and Krizz Kaliko?
On top of that, R.A. will be premiering the song he did with Tech N9ne and Krizz Kaliko: "Holla-Loo-Yah". This is an event that no Technician will want to miss.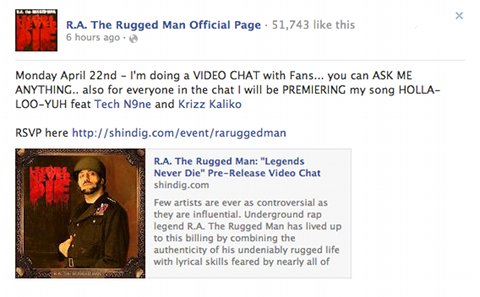 Support an underground legend by joining him for his exclusive video chat.
It all goes down 4/22/2013 from 6-7PM EDT.
Click here to RSVP
What's your favorite track by RA The Rugged Man?
Leave your thoughts in the comments section below!