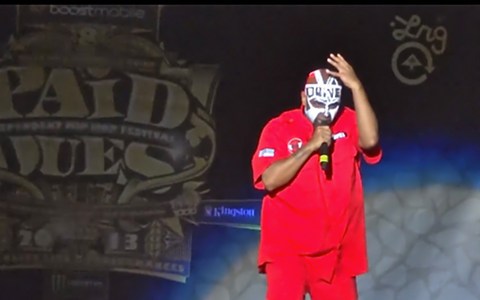 Just in case you missed it, here's some footage of your boy throwing down at the most celebrated independent hip hop festival there is, Paid Dues.
We collected some videos captured on YouTube of Tech N9ne giving his prime display of independent excellence for the throng of people gathered at the festival which included Black Hippy, Scarface, Macklemore and many more.
WATCH
"E.B.A.H." and "Am I A Psycho?"
"Riot Maker" and "Bout Ta Bubble"
CLICK HERE FOR TICKETS AND VIP PACKAGES TO
THE INDEPENDENT POWERHOUSE TOUR 2013
Which clip was your favorite?
What's your favorite song to see Tech perform live?
Leave your thoughts in the comments section below!