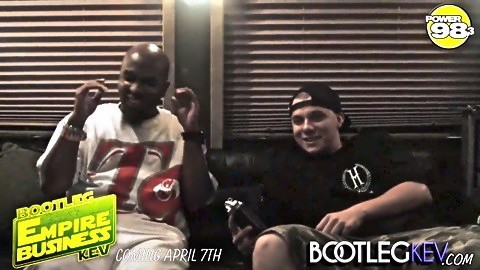 You should know by now that Tech doesn't sign anybody to Strange Music that he's not a fan of.
Case in point: Rittz.
Just in time for The Life and Times Of Jonny Valiant, Tech N9ne talks about Rittz in this interview with Bootleg Kev, praising the Atlanta emcee and even going straight into the chorus of Rittz's "Sleep At Night."
On top of that, Tech N9ne breaks down the influence that Strange Music has been having on artists like ScHoolboy Q, A$AP Rocky, and Danny Brown. He also tells the story of how he got familiar with CES Cru, which led to their signing to Strange Music, which resulted in the instant classic Constant Energy Struggles.
WATCH
CLICK HERE TO PRE-ORDER THE LIFE AND TIMES OF JONNY VALIANT
What was your favorite part of this interview?
Leave your thoughts in the comments section below.