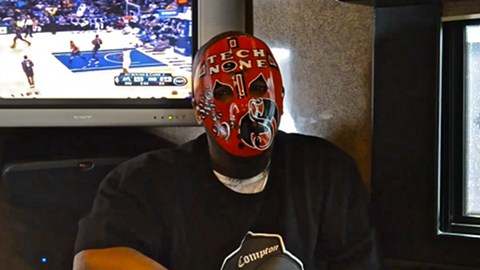 It was just another day in the life for Tech N9ne.
In this interview with Illuminoise, Tech N9ne reveals a hilarious story from an orgy that he had back in the late 90s. The orgy is fuel for inside jokes that run on until this day, which is how the story got brought up in the first place.
In the interview (in which Tech N9ne is wearing a mask the entire time), Tech N9ne also reveals insights into his music-making philosophy these days:
Starting not to give a fuck what people think that are not really a part of my life. It's showing through the music.
WATCH

CLICK HERE TO ORDER TICKETS AND VIP PACKAGES TO
THE INDEPENDENT POWERHOUSE TOUR 2013
What was your favorite part of this interview?
Do you have a funny orgy story?
Leave your thoughts in the comments section below.