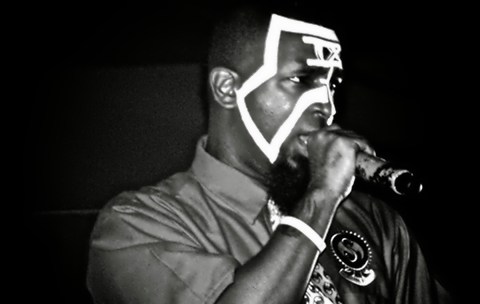 Over the decade, we've seen Tech N9ne solidify himself as one of the best live performers in hip hop. From the accuracy of his delivery, to the theatricality of the light show and to his impeccable dance moves, there's no doubt that he will be forever known as one of the best performers in music, much less hip hop, to hold down a stage.
But there's a side of him that we have yet to see that could yield results far more intriguing…
What would happen if you took all the lights away, put a stool on the center of the stage and surrounded Tech N9ne with a live band?
What you would have is Tech N9ne Unplugged.
What began in the early 90s as a series on MTV soon turned into a phenomenon: artists forced to convey their songs without the aid of electric instruments. The results have yielded classic performances that have arguably become more popular than the original recordings themselves: from Eric Clapton's rendition of "Layla" to Kurt Cobain's heart-wrenching performance of "All Apologies", the understated delivery of the songs cleared the way for the songs' emotional weight to hit people square in the face.
Unplugged took a turn for the innovative when hip hop was thrown into the mix. LL Cool J was the first to turn the rap game on its head with his now-classic performance that almost became more infamous for his deodorant stains than his ear-shattering ability to rock a microphone with no DJ.
Later on Unplugged and hip hop took an even bigger marriage when Jay-Z performed with The Roots as his backing band. The album that resulted would end up in the top 20 of the Billboard pop charts and sell gold.
So what would happen if you put Tech N9ne in the same setting? Pure magic.
Which songs would he want to perform?
Which songs would you want him to perform?
We could go on and on and on (the first Tech N9ne performance without face paint?), but we want to know what you think.
Which songs would you want to see Tech N9ne perform Unplugged? Why?
Leave your thoughts in the comments section below!