DJBooth.net has always been a staunch supporter of the independent movement in hip hop (just check out their recent guest editorial featured on this blog), so it's no surprise that they jumped all over the chance to review Rittz's The Life And Times Of Jonny Valiant, a stellar debut from one of the underground's hottest up-and-coming stars.
The review opens with a paragraph that metaphorically nails the appeal of this crazy-looking white dude from Georgia:
When you're in high school, your horizon often only extends as far as your beat up, hand me down, used car will drive; and that's if you're lucky enough to have a beat up car. The people you know might as well be the only people that exist in the world, so if you don't quite fit the mold, it's easy to feel like an outsider in your own town. Maybe your athletic skills don't extend past Frisbee golf in a city obsessed with football, maybe you're forced to shop with food stamps in a school teeming with spoiled rich kids, or maybe, hypothetically speaking, you're a white, aspiring rapper with giant red hair in a….well, pretty much anywhere. If it feels like you're an outcast, that's because you probably are.

But then something happens. You grow up. You travel. You break beyond those boundaries that once seemed so absolute, and as you do, you discover there are more people like you than you had ever imagined. Maybe notexactly like you, you're pretty much guaranteed to always be the only white rapper with giant red hair, but fellow outcasts. People who know what it feels like to take a different path, and suffer the stings of that different path. In fact, you start to realize that the people who always made you feel bad for failing to live up to the perfection they projected, are just as imperfect as you.
The rest of the review delves into the album with a good attention to Rittz's message and the sonic detail of the record. Highlights that are mentioned include "Sober" featuring Suga Free and "Say No More" with Krizz Kaliko and Tech N9ne.
Towards the end of the review, a section sums up not only Rittz, but Strange Music as well, very nicely:
Hip-hop needs someone every outsider can relate to, someone who remains dedicated to being himself (and sounds damn good in the process). If Rittz can continue to do that, and Jonny Valiant suggests he can, he'll attract more fans than any poser possibly could. The secret is that the outsiders outnumber the insiders, we're just waiting for an artist to build something large enough to hold us all.
Amen.
Click here to read the entire review.
CLICK HERE TO PURCHASE
THE LIFE AND TIMES OF JONNY VALIANT ON iTUNES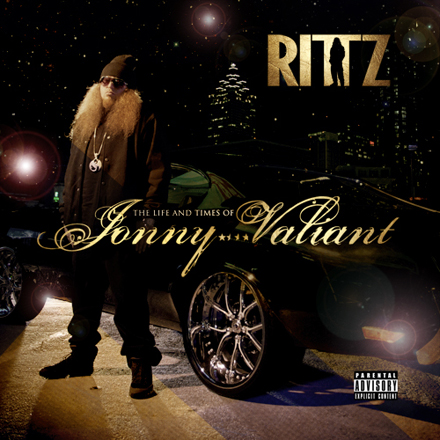 What did you think of the review?
Leave your thoughts in the comments section below.