Even on the second week, the buzz around Rittz's The Life and Times Of Jonny Valiant shows no signs of stopping.
First was the report of the album's stellar chart positioning.
Now we have XXL's glowing review of Rittz's album debut, which echoes the consensus of everybody else: this album is the shit!
The Life And Times Of Jonny Valiant gets an XL score. The album is praised for its honesty, uncompromising qualities and artist ownership (i.e., it's not over-saturated with features).
As XXL tells it:
Along those lines, Rittz keeps a close circle when it comes to the album's features — Posner, Yelawolf, K.R.I.T., Suga Free and Strange Music cohorts Tech N9ne and Krizz Kaliko. This contributes to the sense of ownership Rittz maintains throughout the project and gives it that feel of a true solo album — something major label debuts often miss the mark on. Whether it's his struggles with addiction or his struggles to find success in music, Rittz unapologetically sticks to rapping about what he knows best.
Click here to read the full review.
CLICK HERE TO PURCHASE THE LIFE AND TIMES OF JONNY VALIANT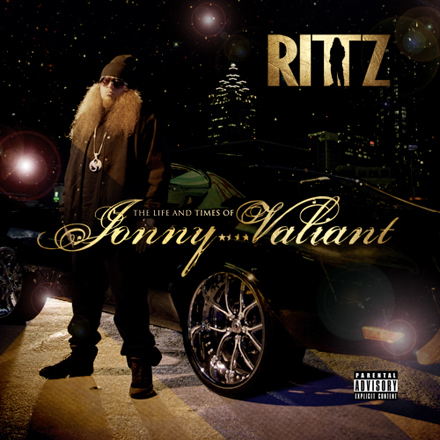 What did you think of the review?
Leave your thoughts in the comments section below.