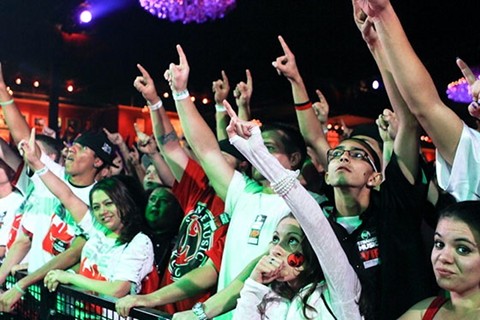 The amount of love that goes back and forth between Tech N9ne and the entire city of Denver, Colorado gets bigger and bigger every year.
Proof of this is in an article posted by the Denver Westword for the 10 Best Hip Hop Shows In Denver for the month of May. Tech N9ne was listed of course, along with Big Boi, Mobb Deep and Juicy J and others.
The Westworld says:
To say that Tech is one of the hardest working rappers is an understatement. He's one of the hardest working musicians, period.
Click here to read the article.
The show goes down Saturday, May 18, 2013.
Denver Technicians and surrounding, get your asses to the The Summit Music Hall!
CLICK HERE FOR TICKETS AND VIP PACKAGES
Have you ever seen Tech N9ne perform in Denver? What was it like?
Leave your thoughts in the comments section below.